Why Mission 21?
We give hope to victims of sexual exploitation.
Our Mission & Values
Our Mission
Our Mission is to provide resources and restoration services to child victims of sex trafficking. We assist victims of sexual exploitation so that they will be restored mentally and spiritually and re-enter society as survivors.
---
Our Vision
Our Vision is to turn every victim of sex trafficking into a survivor.
We do this by:
Giving our clients access to a network of service providers who will meet their medical, legal, and social needs.
Restoring victims spiritually through prayer and worship, art, music, writing, and sport in a safe and loving environment.
Empowering survivors and other advocates to end modern-day slavery by raising awareness so our services will no longer be needed.
---
Our Statement of Faith
We Believe...
...that there is nothing better than knowing Jesus.
...that the Bible is the uniquely inspired Word of God.
...that Jesus Christ was, is, and will continue to be eternal God the Son.
...that all have sinned and are separated from God.
...that man's only hope is the sacrificial death and resurrection of Jesus.
Mission 21 is a Christian faith-based organization. We do not require any sort of religious belief from participants in our program, but offer spiritual components as an option on a case-by-case basis
Our Story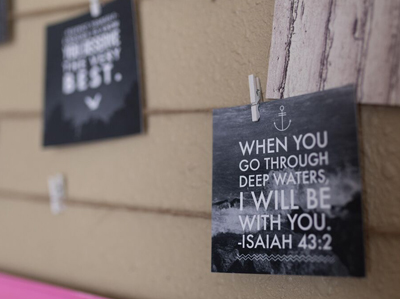 In 2010, Mission 21 was founded to fill a need in our community: to serve youth survivors of sex trafficking and their families. We provide innovative and exciting programs that are grounded in youth development and trauma-informed care.
Throughout the years, Mission 21 has been at the forefront of the movement to end sex trafficking of children. In 2011, we helped write the recommendations for the No Wrong Door model that helped pass Safe Harbor in the state of Minnesota and developed a specialized foster care model for sexually exploited youth - one of the first of its kind in the country.
We are a team of passionate youth advocates and social activists. Our organization has educated thousands of people throughout the United States on the issue of sex trafficking through our community education and training programs.
Mission 21 is a Christian faith-based organization. We do not require any sort of religious belief from participants in our program, but offer spiritual components as an option on a case-by-case basis.
Our Team
Youth and Family Advocates:
The Advocacy Team works one-on-one with youth who have been involved in prostitution and/or other forms of commercial sex. Advocates coordinate and facilitate one-on-one meetings, group meetings, and extracurricular activities as well as provide educational resources and assistance to families of the youth in our program. They provide child advocacy in court and help youth navigate through social services' medical and other systems when guardians cannot.
---
Community Educators:
Our team of volunteers is composed of a variety of community members who raise awareness to a variety of audiences including: youth, church groups, and civic clubs. The community education team also provides training to professionals who are working with sexually exploited youth or those who are at-risk of being sexually exploited. Since 2010, the community education team has reached more than 15,000 people and counting.
Our Board of Directors
Eric Shoars | President
From an early age Dr. Eric Shoars learned from his parents that if someone needs help, there is no other option than to help them. His love of superheroes further impressed upon him that there are those in the world who would purposely hurt or take advantage of others simply because they could. That is something he can tolerate or let stand. If Dr. Shoars' soul is a tuning fork, it resonates with one word – justice. A few years ago when he was informed the scourge of human trafficking – slavery – and how it was alive and well where he lived, there was no other option than to do than join the fight against it. He became aware ofMission 21 and their role in fighting sex trafficking and helping to restore the rescued, he educated himself and made others aware of what was happening in their own communities. Dr. Shoars has served on the Mission 21 Board of Directors since August 2015.
---
Kimber Schletty | Vice-President
Kimber Schletty was an Associate Professor of Counseling and Psychology at Crossroads College. She previously served as Community Education Director with Mission 21, and now serves on the Community Education Team. Her interest in working with anti-sex trafficking began in 2010 after attending a conference where she was able to go to several workshops on this issue. She began working with Mission 21 in the spring of 2012. As a part of the Community Education team she works to bring awareness to others about the issue of sex trafficking, focusing on the locations of Rochester, the Olmsted County area, and the State of Minnesota. Kimber received her BS from Crossroads College of Rochester MN (formerly Minnesota Bible College), and her MS from Winona State University in Counselor Education.
---
Vince Taplin | Treasurer
Father, husband, director level professional, investor, author, inventor, avid reader. Background includes business management, criminal law/investigations, and financial / budget analyzation.
---
Emily Holter | Secretary
Emily joined the Mission 21 board in early 2017 to help further the organization's goals and better understand how to serve her community. She currently works at Autumn Ridge Church as a Ministry Coordinator. Prior to that, she worked for a number of years in higher education at Crossroads College. She holds a Masters degree in Business Administration.
Emily is a proud born and raised Rochester native, and currently lives there with her husband and their daughter.
---
Matthew Holt | Co-Founder and Board Member
Trained Victim Advocate; educates men in the community, changing societal norms and decreasing the demand for commercial sex with women and children; works in collaboration with related NGO's that focus on ending demand and men's sexual integrity groups.
---
Jacob Radtke | Board Member
The theme of reconciliation has been perhaps the most important area of my faith since I became a committed believer 10 years ago. As I learned more about God I became amazed at how He was actively bringing his children back to their original design of loving Him and others. Yet time also showed me how far we have drifted from that design. While at Crossroads College, I first became aware of the issue of sex trafficking that was greater evidence of the contrast of how God designed us to live and how far we have strayed in our treatment of others. This spark has led to jobs working in the mental health field and housing as well as ongoing interest in unfair labor and imprisonment that many experience around the world and close to home. I am grateful for the opportunity to serve on the board at Mission 21 and learn more about how the issue of sex trafficking and exploitation impacts our community as well as learn more about the immense ways that God is bringing things back under his care and design.
Financial Accountability
We strive to represent our resources well. To create transparency and trust, Mission 21 is on GuideStar. GuideStar is an information service specializing in reporting on U.S. nonprofit companies. GuideStar provides as much information as they can about each nonprofit's mission, legitimacy, impact, reputation, finances, programs, transparency, governance, and so much more.
Join Our Newsletter
---

Partner
We could not do this work without your help. Financially partnering with us changes the lives of youth survivors.
Give Today!